Tori Bowie, a three-time Olympic medalist and world champion sprinter for the United States, passed away on Wednesday at the age of 32, her management announced. Kimberly Holland, Bowie's agent, informed CNN that Bowie was found dead in her Florida home. The cause of her death is unknown at this time.
Bowie was born and grew up in Sand Hill, Mississippi, she attended Pisgah High School and began competing in track for the school. In addition, she won two state titles in the 100-meter sprint, 200-meter dash, and long jump, as well as three state titles in the 4×100 relay.
"One day I hope that I can come to Sand Hill and there's this huge sign that says, 'Welcome to Sand Hill, home of Tori Bowie,'" she said in 2016.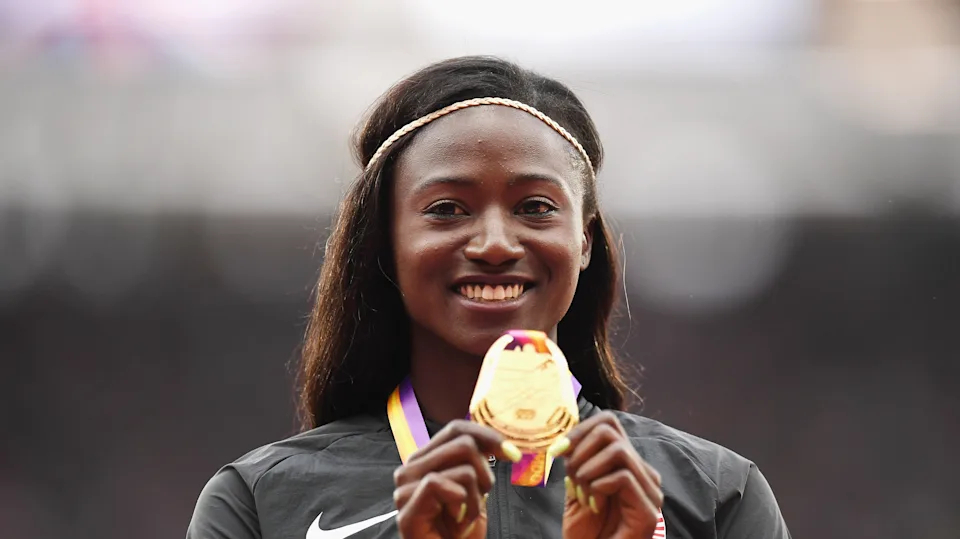 Bowie gained an athletic scholarship to attend the University of Southern Mississippi, doing an interdisciplinary degree in psychology and social work. In her second year of collegiate competition, she set an indoor best of 6.23 m (20 ft 5+1⁄4 in) in the long jump and was the Conference USA indoor runner-up.
Bowie began competing professionally in track and field in 2013. During her 20s, she also accomplished a great deal in a short period of time, beginning with two NCAA long jump championships during her time at Southern Mississippi in outdoor and indoor track in 2021. Bowie won all three of her Olympic medals at the 2016 Rio Games, taking silver in the 100-meter dash, bronze in the 200-meter dash, and gold as the anchor of the 4×100 relay with Tianna Bartoletta, Allyson Felix, and English Gardner.
Bowie also won the 100-meter dash and 4×100 relay at the 2017 World Athletics Championships in London. Two years earlier, she won bronze in the 100-meter dash at the 2015 championships in Beijing. She finished fourth in the long jump at the 2019 World Championships in Qatar.
Other entities and athletes in the sport offered their condolences for the loss of a U.S. Olympian.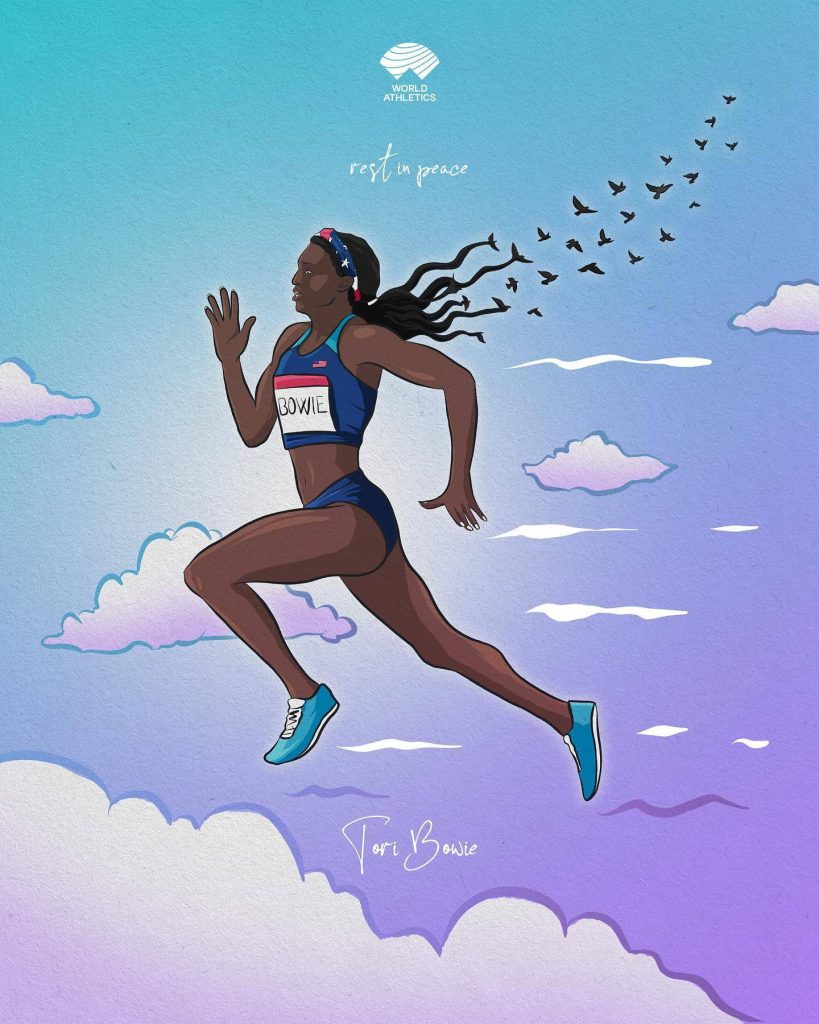 Icon Management published a Twitter post, that included a picture of Bowie holding up her hands in the shape of a heart. The management company wrote: "We've lost a client, dear friend, daughter, and sister. Tori was a champion…a beacon of light that shined so bright! We're truly heartbroken and our prayers are with the family and friends."
IOC President Thomas Bach said: "Shocked and deeply saddened to learn of the sudden passing of Olympic gold medallist Tori Bowie. In this moment of grief, let me express my heartfelt condolences to her family and friends. The sports world has lost a true champion."