Ink In Action: Where Creativity Takes Shape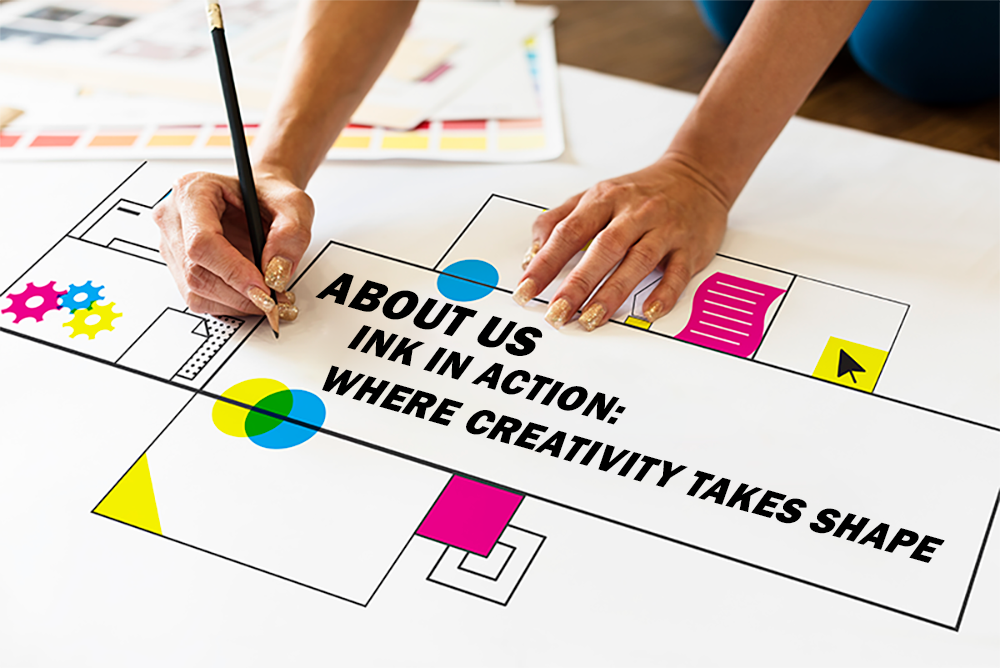 Welcome to Ink In Action, your one-stop destination for unleashing your creative spirit through custom apparel. As the proud administrator of this print-on-demand website with a decade of experience under our belt, we're here to take you on a journey of self-expression, innovation, and style. We don't just print shirts; we print your thoughts and stories with the latest technology, which prioritizes both your health and our environment.
Unveiling the Power of Creativity
At Ink In Action, our mission revolves around one central theme: Promoting Creativity. We believe that creativity is the essence of human expression and a driving force behind innovation. Our platform empowers individuals from all corners of the globe to bring their creative ideas to life. How do we do it? By allowing our users to submit their unique designs, thoughts, and concepts, we, in turn, transform them into stunning custom apparel. Whether it's a compelling message, a work of art, or a piece of humor, your imagination knows no bounds with Ink In Action.
Innovation Meets Quality: The Printing Process
What sets us apart is our unwavering commitment to innovation and quality. We employ cutting-edge technology to ensure that every item we produce is a testament to your creativity. Our advanced printing technology not only guarantees impeccable results but also considers your well-being and the environment. We take pride in offering a printing process that is both safe for your health and eco-friendly.
Our Slogan: "Print Your Thought, Tell Your Stories"
Our slogan encapsulates the essence of Ink In Action. It's our promise to you. When you choose us, you're choosing a platform that understands the power of words, visuals, and stories. You're choosing a partner in your journey to bring your thoughts to life on fabric.
The Ink In Action Experience
Our commitment to quality and customer satisfaction goes beyond words. We ensure that every product we create is a masterpiece that you'll be proud to wear. Whether you're looking for custom t-shirts, hoodies, or accessories, we offer a vast array of options for you to choose from. You can explore various materials, colors, and sizes, all designed to cater to your unique needs and preferences.
Why Choose Ink In Action?
Unmatched Quality: Our dedication to quality is unwavering. Every product is a testament to our commitment to excellence.
Creative Freedom: We believe in your creative potential. Submit your designs, and we'll bring them to life on our high-quality apparel.
Health and Eco-Friendly: Our printing process prioritizes your well-being and the environment. You can wear your creations with pride, knowing they were made responsibly.
Global Reach: Ink In Action has made creativity a global phenomenon, with customers from 195 countries.
Your Stories, Our Mission: At Ink In Action, we take your thoughts and stories and make them a part of your everyday life.
The Future of Creativity Starts Here
Ink In Action isn't just a print-on-demand website; it's a movement that celebrates the fusion of creativity and technology. We invite you to embark on this journey with us, to tell your stories, share your thoughts, and wear your creativity with pride. Together, we'll continue to make creativity accessible to all, one thought at a time.
So, why wait? If you think you've got a great idea, please send us your idea design via [email protected] and let your creativity take shape.