The Christmas Eve vibe is impossible to ignore while walking down Main Street this time of year. Whether it's the new Starbucks coffee cup design or KFC's new Christmas Dinner Box, the festivities not only fill the air but also our coffee and food. But while walking the same sidewalk on Main Street, surrounded by Christmas commercialism, the bumper sticker "Keep Christ in Christmas" catches the eye. Americans know that Christmas originated as a religious holiday. But the questions arise: Is Christmas really the most beautiful time of the year?
Christmas Eve History
In the first half of the 19th century, Christmas Eve was a very different kind of holiday than it is today. People did not have a set way of celebrating. Christmas was not even an official holiday yet. So, communities around America honored the day in different ways. Some observed Christmas as an important Christian religious day, honoring the birth of Jesus. Others celebrated the day with parties, music, drinking, and eating. And, some communities did not celebrate the day at all.
Penne Restad wrote the book "Christmas in America: A History." It shows how Americans began to slowly shape Christmas into a unifying national holiday during the first half of the 19th century. She describes how Christmas had different meanings for Americans who came from different cultural and religious backgrounds. Many immigrants brought Christmas traditions from their own countries.
By the mid-century, Christian groups began to ignore their religious differences over the meaning of Christmas and honored the day in special ways. As Christmas became more popular, some states declared the day a state holiday. Louisiana was the first state to make the move in 1837. By 1860, 14 other states had followed. It was not until 1870 that President Ulysses Grant made Christmas a federal holiday.
Christmas Eve Traditions
The United States of America has many different traditions and ways people celebrate Christmas Eve, because of its multicultural nature. Traditional makes the holidays exciting, and nostalgic and helps us build strong connections with family and friends. Here are some American Christmas traditions to drum up some Christmas cheer:
Firstly, this is picking out a Christmas Tree. Typically, a family affair, this outing is an exciting event that precedes the holidays each year for many American households. The process involves walking amongst rows upon rows of aromatic, deciduous pine trees, selecting the one with the best aesthetic that looks full and healthy. Then, once you pay, the family carries the tree over their shoulders and straps it onto the roof of the car for the drive home. 
Secondly, Watch a Tree Lighting Ceremony. Today, tree lighting ceremonies are hosted worldwide, with one of the most notable being the annual tree lighting at Rockefeller Center in New York USA.  There has a huge Christmas Tree with a public ice skating rink in front of it over Christmas and the New Year. Whether you attend in person or gather around a televised broadcast of the event with friends and family, don't forget to grab a cup of hot cocoa to keep you warm and your spirits bright.
Thirdly, Decorate House and Yard With Christmas Lights. Decorating houses and trees with lights dates back to when candles provided light for Christmas trees and shined on mantles for symbolic religious reasons. With the invention of electricity came modern miniature bulbs and the twinkling of a hundred lights reminds all Americans of cozy Christmas nights. 
Fourthly, one of the traditions of Christmas Eve in the United State is Secret Santa. This is a popular game amongst friend groups and even in offices during the holidays. Individuals draw the name of someone else from the group, and they purchase a present for this person only, keeping their own name a secret. This game is trendy and heartwarming because everyone involved gets a gift uniquely chosen for them, often from someone they never would've expected. If you want to find the perfect gift, check out Ink In Action for more Christmas-themed products.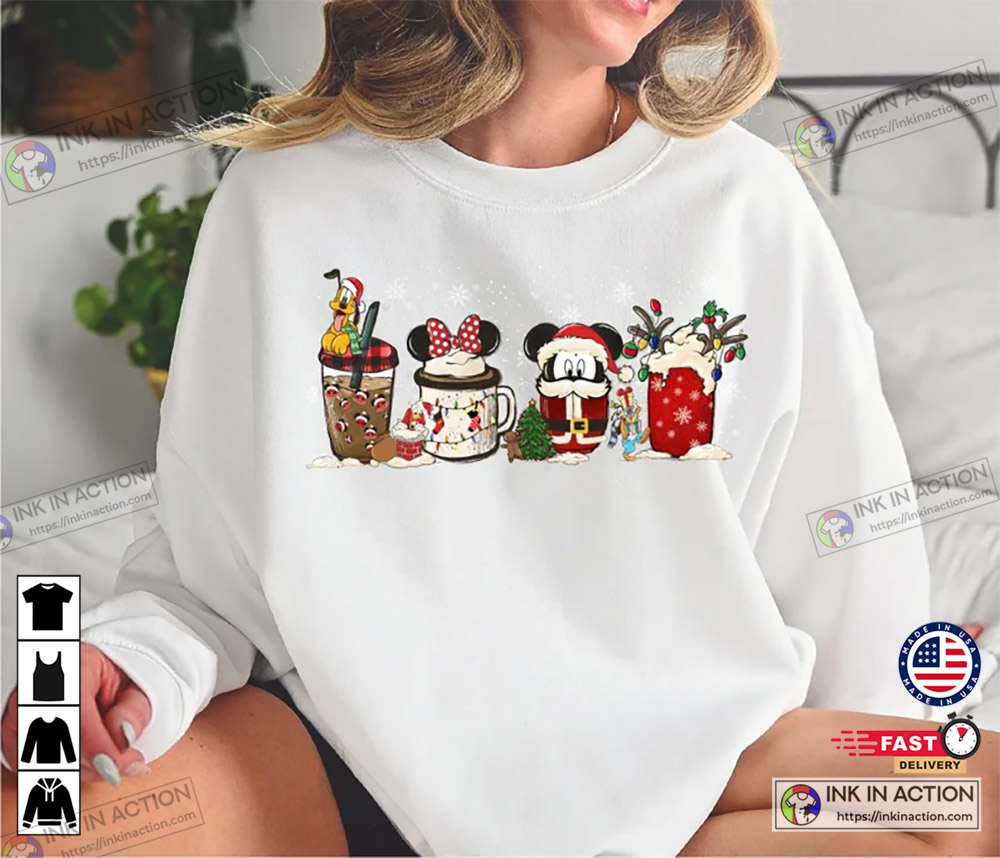 Lastly, that is Christmas Eve dinner. In the United States, people gather on December 24th in church or for dinner in convivial company. The traditional Christmas dinner in the USA is served with dishes similar to those of the Thanksgiving feast. Turkey, baked ham, and all kinds of side dishes fill the stomachs of an American Christmas party, as do the cookies, cakes, and desserts afterward. Americans also love eggnog, a drink prepared with rum, brandy, or whiskey.
Activities on Christmas Eve
Preparing for Christmas Eve can be stressful. That's why we've created a list of Christmas Eve activities to do this holiday:
Preparing to decorate the house. Before the holiday took place, people, commercial centers, shopping areas… were decorated with lights, Christmas trees, Santa Claus, and many other things. Even these were decorated by them all week before the hole arrived.
Preparing family meals: American families often organize a special meal that includes potatoes, in addition to corn, squash, and boiled beans. Desserts include pumpkin pie, macaroons. Sugar cookies, panettone, fruit pie, apple pie, carrot cake, oreo pie, and bacon pate…
Give a gift to the family. On this day, everyone buys early and prepares gifts to give to their family members, especially children. The tradition of giving gifts as you bring happiness to everyone. If you want to find the perfect gift for your family. This is the choice for you.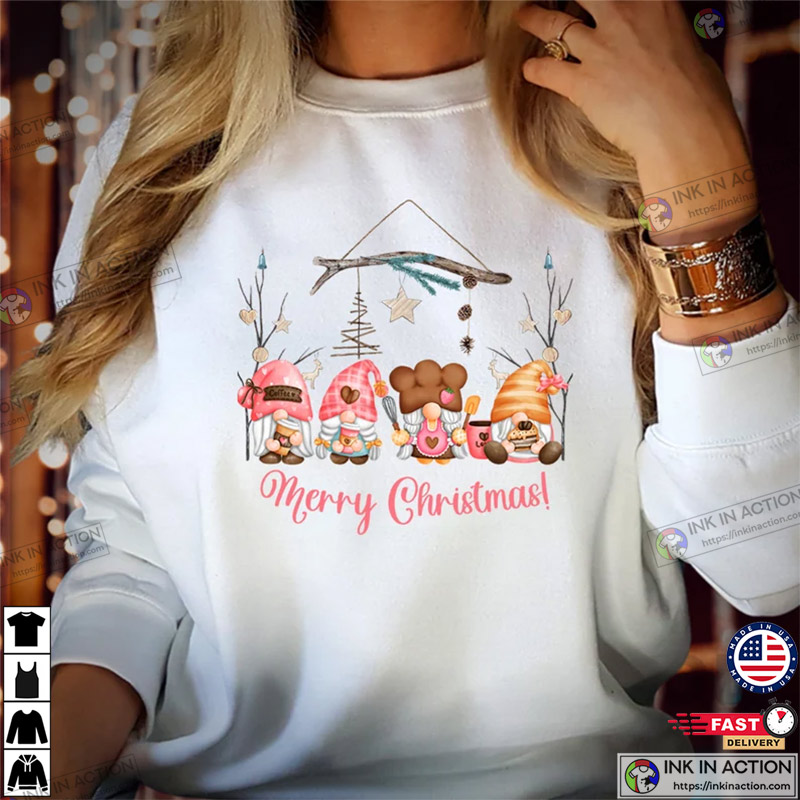 Community programs. Churches, schools, and centers all add up. Prepare special events. They also prepare and plan concerts, plays, and Christmas songs to be performed. For the poor or homeless, there will also be a warm night on this holiday. Because Christmas is the time when the demand for early buying by the American people is highest.
Christmas Eve Symbols
Christmas Eve in the United States has symbols that cannot be confused with its:
Christmas tree. The pine tree, whether large or small, is decorated with hearts taken from commercial centers and roadside shops for me in people's families.
The ring is the season of Advent that is well formed into a circle, increasing the green petals that are placed on the sale or hung on the height of everyone in the master.
Noel Good is hung in the spring of children's items that receive the most from Santa Claus
Santa: The embodiment of the Christmas season with a red outfit and I am too broad a biography to ignore the chimney of each house and generously distribute gifts to children
Christmas gifts are indispensable for everyone, it shows everyone's love for family, friends, and relatives. But for many people, Christmas gifts also have a deep religious meaning, because it is the anniversary of the birth of Jesus, a gift given to people by the temple.
Christmas Star: One of the biggest stars, hanging at the highest point in the church bell tower, from which the string stretches to all four sides, are many smaller stars, hanging lanterns, and beautiful flowers. The star still believes that God's miracle brought Jesus to humanity.
Cage and drag cause. The barn, candy cane, and colorful pearls are indispensable decorations on the Christmas tree on Christmas Eve. The barn symbolizes the harbinger of an important event, and the candy is the symbol of the letter "J" which stands for Jesus Temple.
Summary
Christmas Eve 2023 is going to be the most beautiful time of the year. The holiday season is a time for family, friends, and loved ones. It's a time to give and receive, a time to be merry and bright. This year, Christmas is going to be extra special. We're going to have a white Christmas. The snow is going to be falling gently, and the air will be crisp and clean. It's going to be a magical time.