It is hard to put into words how special of a player Lionel Messi is. He does things on the soccer field that nobody else can do. He makes it look so easy. Messi is a genius with the ball at his feet. He has incredible skills and is able to make amazing plays. Messi has won many awards and is considered to be one of the greatest players of all time. There is no doubt that Lionel Messi is one of the best soccer players in the world.
Thanks to World Cup 2022 He has broken numerous records. Messi has also inspired many people with his amazing skills on the soccer field. If you are a soccer fan, then you need to check out The Best of Messi. This blog provides highlights of Messi's best moments on the soccer field. It also provides information on where you can purchase Messi's merchandise.
Lionel Messi's Way Of Playing
Messi possesses a small physique but for him, it is an advantage for him in dribbling in all situations. He easily turns, blocks the ball, or passes the ball through three, or four players. Messi is left-footed, so he often uses his left foot cheek to hold the ball and his right cheek to finish as well as pass the ball. Messi's cannon-like shots from distance always terrify every goalkeeper.
Tactically, in matches, Messi is always in the position of an attacking striker. He occasionally played freestyle and served as captain of the team. With high-precision dribbles or shots, he is always the one who helps his teammates score. Overall, Messi is considered an excellent player with a diverse and comprehensive style of play.
A Match Full Of Surprises
The final match was amazing, possibly the most exciting final ever. In the first half, everyone was convinced that Argentina would have an easy victory. But then, in the second half, Argentina let France regain the game and made it to extra time.
The penalty is the ultimate battle of spirit and toughness. You can practice shooting in training but in front of 90,000 fans, the goal starts to get smaller with each step of the momentum. Both Messi and Mbappe were very brave when they took the first penalty. It's the hardest shot because it's hinged and builds (or kills) the confidence of the next shot. And at the end of the match, Argentina wins against France.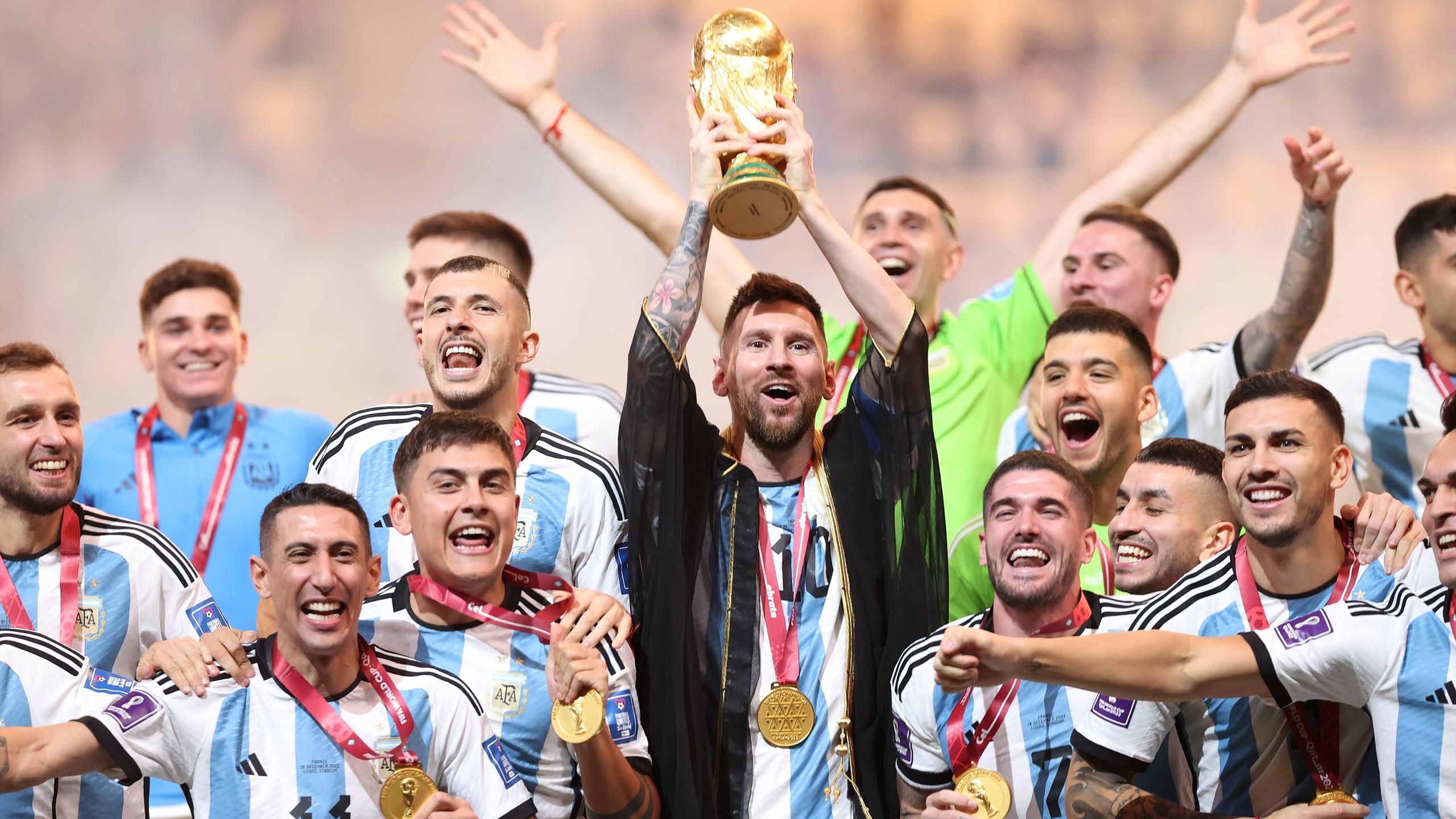 Collection Of Lionel Messi's Career
After Argentina defeated France in the World Cup 2022 final, the 35-year-old superstar completed his impressive career collection. It also aided the Albiceleste in finally quenching their hunger for world titles after a 36-year wait.
Lionel Messi's career makes every player wish; after more than two decades at the top, he has all of his life's trophies. During his international career, he won the two most important titles for any player: the World Cup and the Copa America.
Previously, the former Barcelona star had a huge trophy collection. Messi's achievements before of the 2022 World Cup include seven Ballon d'Or awards, four Champions League titles, ten La Liga titles, one Ligue 1 trophy, and a Copa America 2021 championship.
With two more goals against France, Messi now has 13 goals in his World Cup career. Argentina's captain "imprinted shoes" directly on 21 World Cup goals, in addition to 8 assists. This is something no player has accomplished since Opta and FIFA began tracking this statistic in 1966.
Lionel Messi Is The GOAT
"The GOAT debate is over" FIFA's official account asserted. "The biggest award is now part of the great player's collection. The legacy is complete."
FIFA concluded: "On the day Argentina won the World Cup for the 3rd time, Messi was the big slap in the face to Cristiano Ronaldo. The Portuguese superstar fought for the GOAT title with Messi for more than a decade. At the World Cup 2022, CR7 left the tournament with disappointment, scoring only 1 goal with Portugal eliminated in the quarterfinals.
Lionel Messi is known as a football GOAT (best of all time) since he became the all-time leading scorer in La Liga, Spain's domestic league. In addition, he established the most home goals (277) and away goals (197) in La Liga history. In La Liga history, he has also scored against 38 different opponents. He holds the record for the most Ballon d'Or wins, with seven.
Messi was the club's youngest player to score 200 goals. His talent and poise in front of goal are evident in his sheer statistics, which have come courtesy of a variety of goals, ranging from mazy 40-yard runs and dinks over the 'keeper to straightforward 30-yard thunderbolts or tap-ins from the six-yard box made possible by his excellent mobility.
Messi is the best goal-scorer and facilitator on the planet. Messi's consistency and longevity are without dispute. Messi is extraordinarily talented and inventive, and his playing style has evolved throughout the course of the year. He is a goal-scoring machine who is also an exceptionally prolific goal-creator. With five step-overs, he can beat a guy or split a defense in two with the simplest of passes.
If you're looking for the best Messi merchandise, then you need to check out our Messi-themed products. We have everything from shirts to signed mugs, and everything in between. So whether you're a die-hard fan or just looking for a great gift, we've got you covered.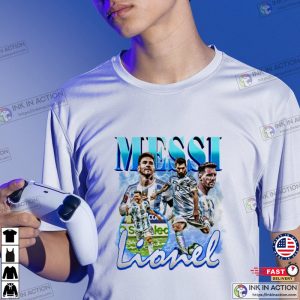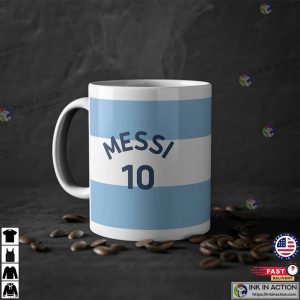 A Dedicated Husband And Father
Apart from being the GOAT, Lionel Messi is a sporty father and loving husband. He made sure that his professional life never affected his personal life. He's always managed to make time for his family and give them his love. Messi Lionel has made history with Argentina. The support from his fans and country is unconditional, but the love from his family is priceless.
Thiago, his eldest son, wrote him a letter ahead of the World Cup final to show his support. Antonella Roccuzzo, Messi's wife and mother to his three children, uploaded a photo from Thiago's notepad with an emotional text written in his own handwriting on Instagram. A few verses from the tune "Muchachos," an unofficial theme of support for their team that has recently become a viral hymn.
Antonela Roccuzzo shared a stream of emotions for Lionel Messi after Argentina's victory over France, saying that the whole family is proud of Messi. The family also shared some adorable moments celebrating Messi's victory.
Summary
Argentina needs Messi, and Messi himself needs his teammates. He is not Maradona, nor has he ever resembled the "Golden Boy" in character. Messi is unique in the world of football. There's not a single doubt Lionel Messi is the best soccer player in the world because of his unique skills and abilities. He is able to make plays that no other player can make, and he has a tremendous work ethic. Messi is a true role model for young soccer players, and he is sure to entertain audiences for many years to come.