Martin Luther King was a child named Michael Luther King later changed to Martin. His family had a tradition of serving the Evangelical church in Atlanta. Martin Luther King's birthday is on January 15, 1929, at the age of 15, King graduated from high school at a public school for blacks in Georgia. After completing his bachelor's degree at Morehouse College, he studied for 3 years at Crozer Theological Seminary. With a scholarship to Crozer, he enrolled in graduate school at Boston University and received his Ph.D. in 1995.
In the early 1960s, America was facing a very uncertain future. The country was deeply divided along racial lines and there was very little hope for change. Then, a young man named Martin Luther King, Jr. emerged as a powerful voice for change. He quickly became the most recognizable figure in the Civil Rights Movement and his message of peace and love resonated with people all over the world.
In 1954, King became pastor of Dexter Avenue Evangelical Church in Montgomery, Alabama. A lifelong champion of human rights, he was given the role of leading the black bus boycott movement in Montgomery in 1955. The boycott took place after Rosa Parks, a black woman, refused to give up her seat to a white man on the bus (in the Southern United States at that time blacks were only allowed to sit at the end of the bus). During the movement, King was arrested, his house burned, and he was attacked by many white people. Eventually, the 382-day boycott prompted the U.S. Supreme Court to strike down racial segregation on the bus network.
In 1957, he was elected president of the Southern Christian Leadership Conference, an organization founded to unite movements against discrimination. He advocated the nonviolent approach of Gandhi, who led the Indian people against the British Empire. Over an 11-year period from 1957 to 1968, King traveled more than 6 million miles, giving more than 2,500 speeches; he appears wherever there is injustice, opposition, and violence. At the same time, he also wrote 5 books and countless articles.
Martin Luther King's Powerful Speech
In 1963, King was arrested while leading a large-scale anti-apartheid movement in Birmingham, Alabama. After his release from prison, he again participated in the mass march for human rights in Washington. There, he delivered the world-famous 'I Have a Dream' speech to 250,000 people. The emotional speech spoke of the day when the promise of freedom and equality would become a reality in America. The two main issues that the speech addressed were the right to work and the freedom – equality of people, especially people of color – classes that are discriminated against and suffer many injustices.
Martin Luther King sounded the alarm bell, summoning and encouraging humanity to stand up against the cruel treatment of a class of people. He wants to change the notions and values that are already rooted in American society, seemingly immutable. King's dream stemmed from the dark reality of tens of millions of African Americans. At the time, a lot of people of color didn't have the right to vote. Worse, their difficult lives are all the more tragic because of the stigma of socio-economic activities. 
King's shocking speech immediately came into play. Less than a year, on July 2, 1964, U.S. President Johnson signed into Law the Human Rights Act, officially recognizing human freedom and equality as fundamental rights protected by law. 
In the speech 'I HAVE A DREAM …' read in Washington, D.C., on August 28, 1963, during a time when America was still racist, Martin Luther King turned to a dream in which "black children and white children would hold hands as brothers and sisters." That speech was the basis for the Civil Rights Act of 1964, enacted by President Lyndon Johnson, which prohibited all discrimination in the United States on the basis of race, color, religion, or gender.
Accordingly, black people are entitled to vote without paying taxes and passing tests. Since this time, black people have gradually appeared in the political arena, showing talent in all areas of social life, even many holding key positions. It can be considered as the initial achievement of years of persistent struggle with many losses and pains.
However, Martin Luther King's dream of an equal America of color has yet to come true. 21st-century American society is still a picture with two distinctly light and dark colors. In reality, white and black communities still live in two worlds, two different and deeply antagonistic identities. This is also the reason why many protests, large and small, have taken place across the United States, demanding equality of opportunity to earn a living and treatment before the law – something King particularly emphasized in his historic speech.
In 1963, King was arrested while leading a large-scale anti-apartheid movement in Birmingham. After his release from prison, he continued to participate in mass human rights marches in various parts of the United States and led campaigns for the right to vote for black people. A year later, Martin Luther King became the youngest person ever to win the Nobel Peace Prize at the age of 35.
On the night of April 3, 1968, King traveled to Memphis to support the movement for more compensation for black sanitation workers. He spoke at Bishop Charles Mason's church in front of supporters, knowing that there had been conspirators to kill him. He shared with everyone that he had survived an assassination attempt in 1958 by a deranged woman.
Many believe that night, King delivered a eulogy to himself, with haunting words: "Tonight, we, as human beings, will reach the "promised land". And so I had fun. I'm not worried about anything. I'm not afraid of anyone." At 6:05 p.m. on April 4, 1968, civil rights activist Martin Luther King was shot while standing on a balcony outside a room on the second floor of the Lorraine Hotel. He passed away an hour later.
Martin Luther King's Day
In memory of the late pastor and civil rights activist, President Ronald Reegan signed a law designating the third Monday in January every year as Martin Luther King Day. The national Martin Luther King Day of Service was started by former Pennsylvania U.S. Senator Harris Wofford and Atlanta Congressman John Lewis, who co-authored the MLK holiday and Service Act. The MLK Day of Service challenges Americans to transform the King holiday into a day of citizen action and volunteer service in honor of King. To celebrate MLK day, be sure to check out our MLK-themed products.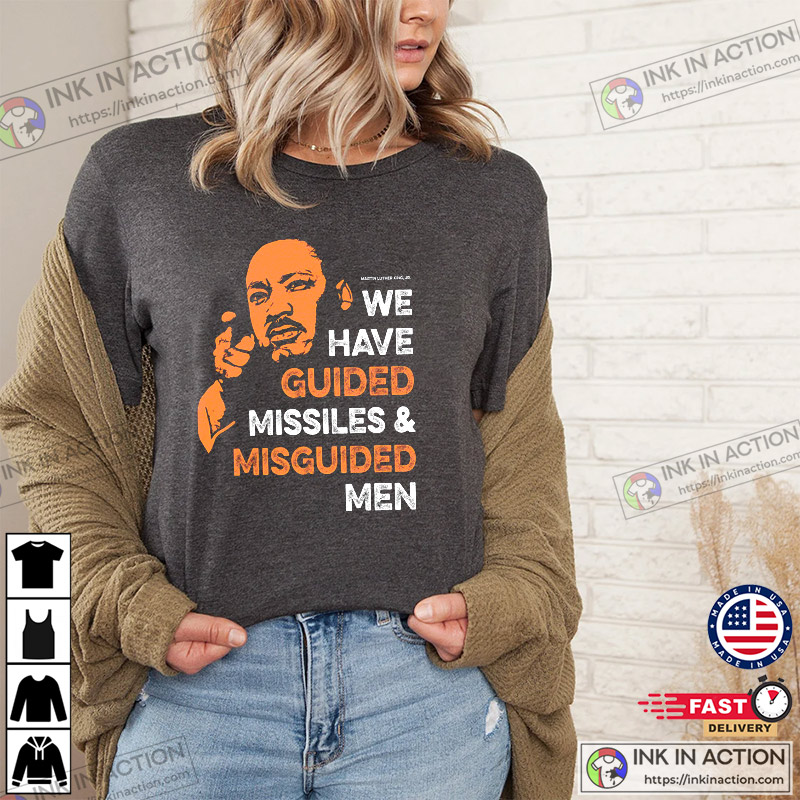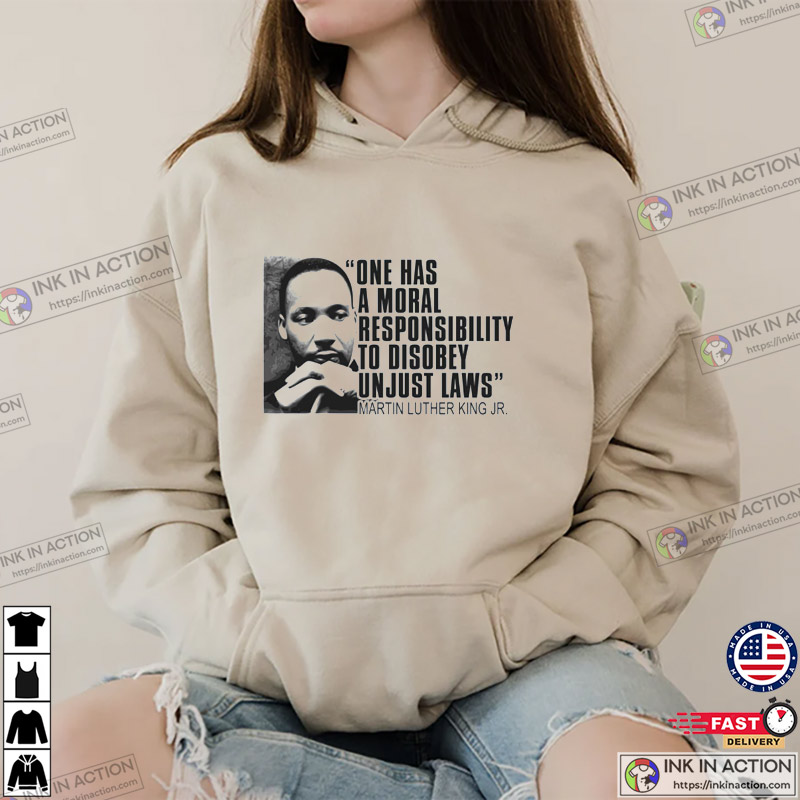 Martin Luther King's actions show the importance of two words: "faith". A nonviolent philosopher, he was steadfast despite threats of assassination, assault, and more than 20 arrests. He urged people to support the light of altruism instead of the darkness of personal selfishness.
The Rev. Martin Luther King, America's great human rights activist, will forever be remembered by the world for his service. He deserves the Nobel Peace Prize for his tireless fight for equal rights for blacks in America.